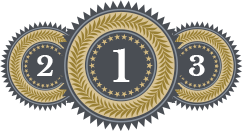 TOP 3 REASONS
TO SCHEDULE YELLOWSTONE AUTO GLASS REPAIR SERVICE
We focus on your experience as a customer
Fast, friendly and competitive auto glass service in our shop or at your location in the DMV, the District of Columbia, Northern Virginia and Southern Maryland.
Technician Training and Certification
All Yellowstone Auto Glass LLC employees and technicians have graduated from Auto Glass University and auto glass academy. 
As industry experts, we believe
there is an opportunity to provide better auto glass service to customers.
Yellowstone aims to make this premium service broader.
We ensure the safety of our customers by servicing auto glass in a controlled environment to limit mistakes that can occur outside the shop.

We offer a flexible scheduling system and provide a comfortable waiting room daily life with complimentary Wi-Fi, snacks, and coffee. 
Yellowstone Auto Glass Services
We are not looking to satisfy our customers, we are looking to amaze them!
Windshield Inspection
We inspect windshields for different types of damaged auto glass: bull's-eyes, half-moons, star breaks and cracks.
Windshield Repair
Expert car windshield repair by skilled and trained Yellowstone auto glass service technicians in Sterling VA.
It's important to know that the break will be improved cosmetically but will still be visible. A windshield repair is designed to keep the break from becoming bigger and necessitate a replacement.
Windshield Replacement
 If the windshield crack of break extends to the second layer of glass then the glass must be replaced.
Windshield Calibration
The advanced safety systems in many cars and trucks require recalibration after a windshield replacement.
At Yellowstone Auto Glass, we complete the windshield replacement and calibration of the car's safety system in a single appointment.
Yellowstone Auto Glass Repair and Installation
As car windshield repair experts and Auto Glass University advisors, we find that car owners prefer having multiple options for scheduling auto glass repair services. We offer auto glass repair at our shop or your location.
Windshield Repair Shop in Chantilly VA
Provide a controlled environment for the technician to perform at their best since they avoid harsh weather that can affect the safety of the replacement.
Customers can take the time to relax in our modern service facility while their windshield glass is being replaced.
Comfortable waiting room
Complimentary Wi-Fi
Snacks and coffee
We ensure the safety of our customers by having our technicians check on the windshield replacement by limiting human mistakes which might take place when technicians operate outside the shop.
DMV Mobile Auto Glass Repair and Replacement Services
In Washington DC, Maryland and Virginia, (DMV) Yellowstone Auto Glass offers mobile inspection, repair and windshield replacement services
Contact us to have Yellowstone Auto Glass come to your home or office if you can't make it to the shop.